From time to time (once every month or two, but twice in the last two weeks) we see our ODK form publisher go into the PAUSED state.
It's meant to retry automatically (every 15-30min I think) and recover, but we are finding that if a POST to OpenFn failed once it doesn't ever recover and we have to manually delete and re-create the publisher to recover.
It's always a pain to figure out how many records have been missed and re-publish them only (we sometimes have >1k submissions and don't just want to throw the whole lot at OpenFn as that's messy, even though it could handle it fine.
I'm guessing the problem lies in the ODK code, and I'll still post on their mailing list (which is currently in transition for 2-3 days), but my question to the OpenFn team is this:
Do you often see ODK JSON publishers stalled on other projects that you are running/supporting?
The JSON publisher is still in Alpha, which makes we wonder if there may still be some bugs that need addressing. Although the retry mechanism applies to all the publishers (including those not in Alpha)
Thanks,
Andrew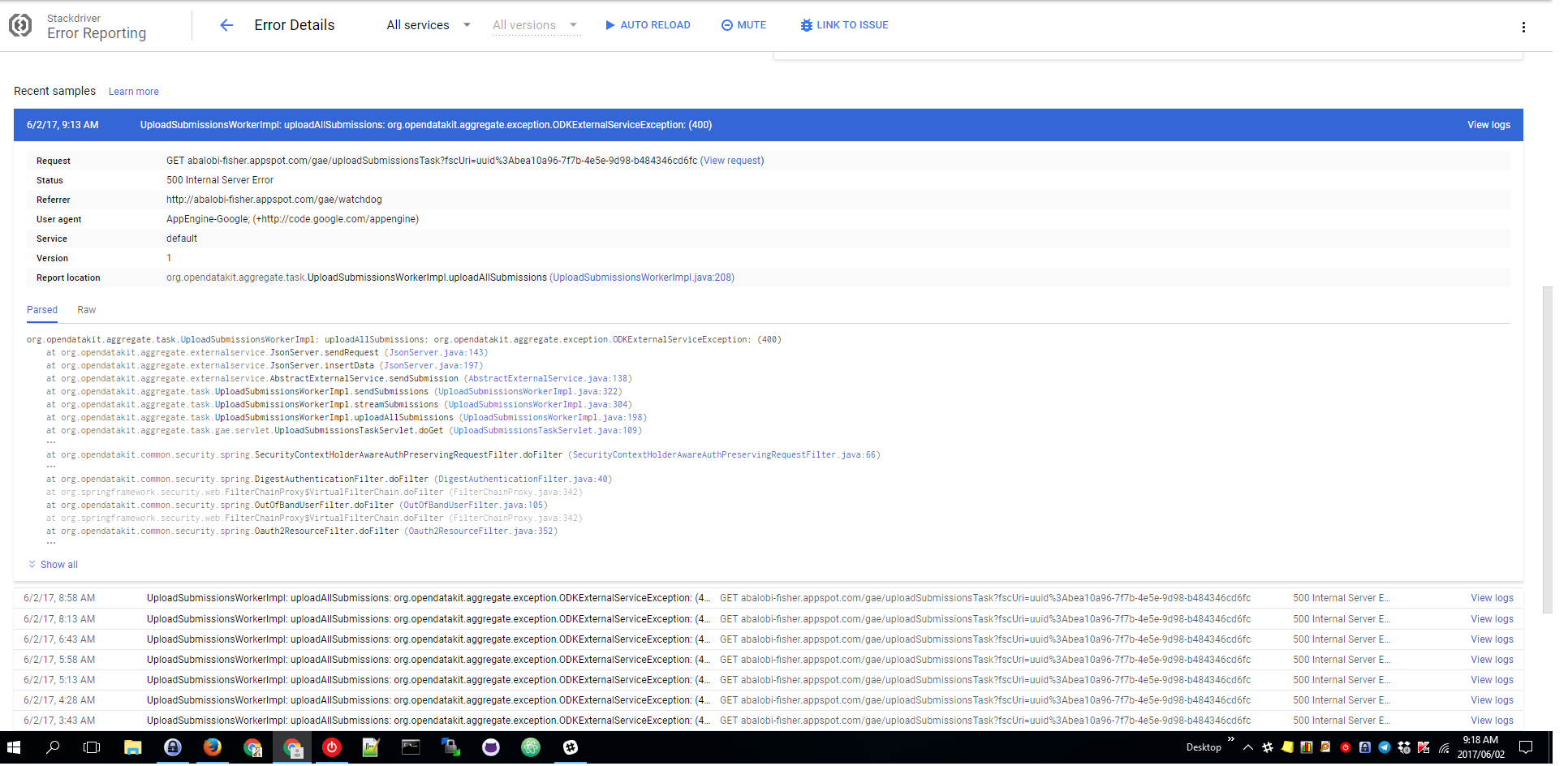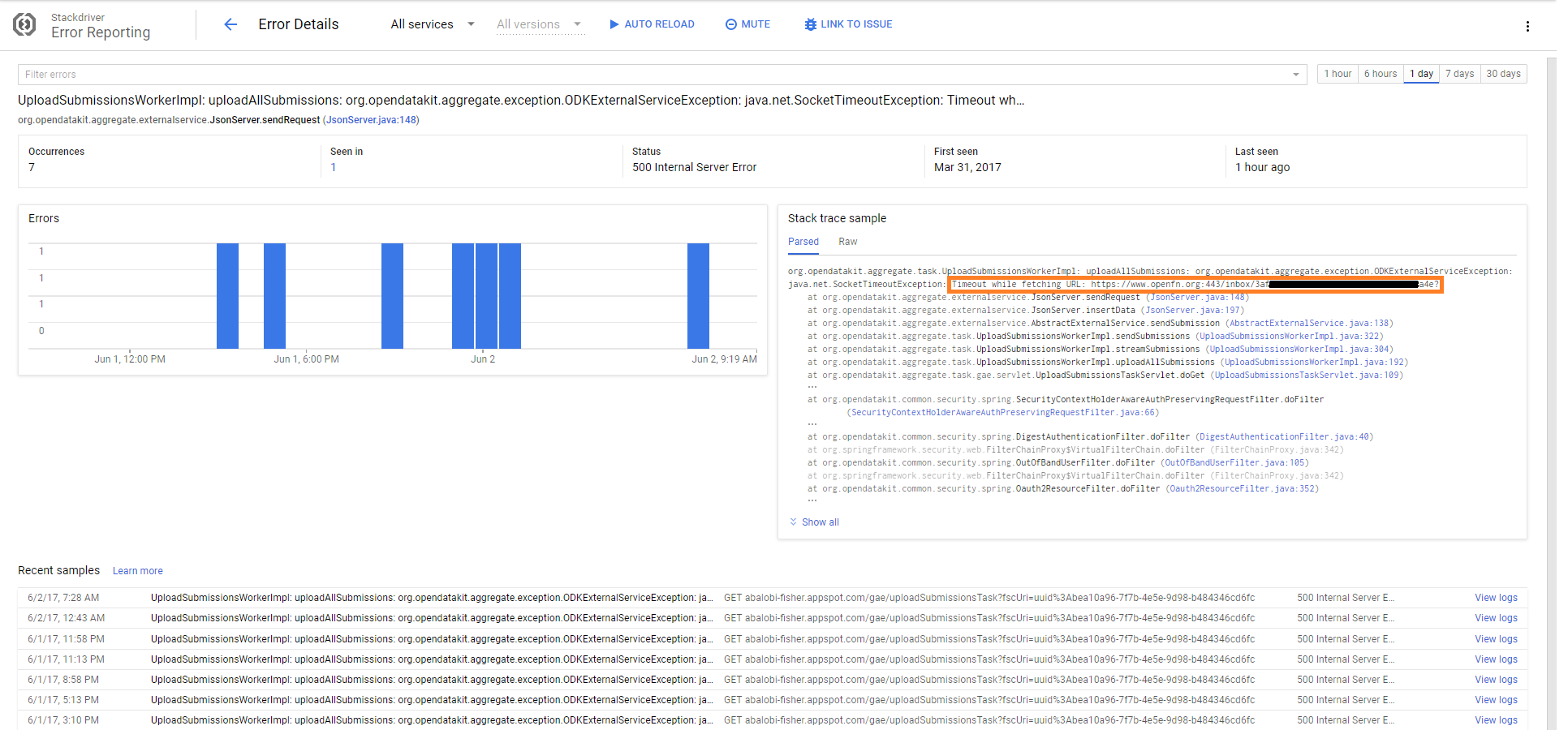 errordetails1.txt (7.61 KB)
errordetails2.txt (7.5 KB)